Happy Friday everyone!
We're back with another community roundup. Community roundups highlight our favorite fan-made Rivals stuff, from the lowliest memes to art of the highest order. Or maybe that should be, "from the lowliest art to memes of the highest order"? Anyway, read on for some good stuff spanning from Rivals videos to trap music.
ART
Here's a cool sketch from ZomboGrub of Abyss Zetterburn looking appropriately evil. Definitely don't want to get hit by that downStrong.
Finally finished my Abyss #zetterburn sketch! This was for the release of RoA. @RivalsOfAether @danfornace #digitalart #art #abyssmode pic.twitter.com/0lOBiBqZzQ

— ZomboGrub (@zombogrub) April 10, 2017
Tandori made top 8 of CEO Dreamland last weekend, and GenkiGoth Studios (in the artist alley) made him this awesome spray canvas to celebrate.
Shoutouts to @genkigoth for the surprise gift after Rivals of Aether top 8! You two are so awesome! :D #CEODreamland pic.twitter.com/AofeshyeJ4

— Tandori @ Home (@TandoriBraetus) April 18, 2017
Samantha took this picture of the original Rivals pins that NekoCrispy made. They were also selling these at CEO Dreamland but if you want to pick some up for yourself now, you can get them on their etsy store here:
https://www.etsy.com/listing/511545370/rivals-of-aether-225-buttons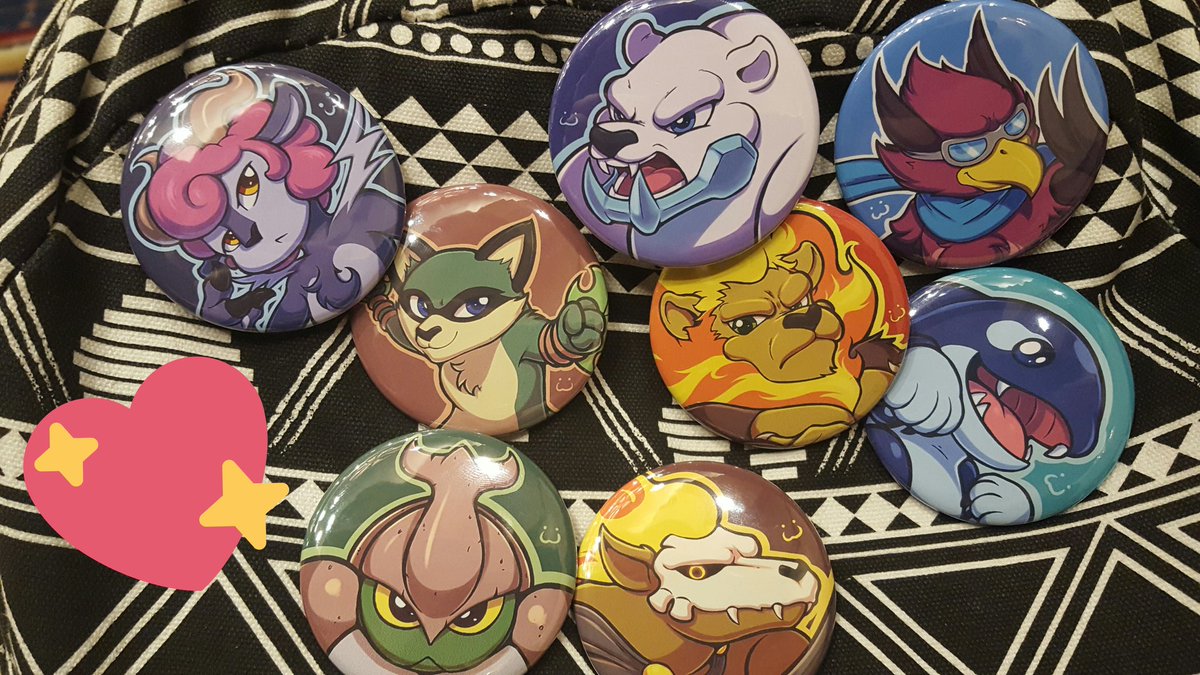 /u/boawboaw built this giant Maypul in Minecraft. They also put together a Wrastor sprite which works perfectly since 1 block = 1 pixel. Will we see any other Rivals stages or characters in Minecraft in the future?
Everyone knows Kragg is a baller, so /u/Conga-Heli made this to remind us of that feeling you get when you chain 6 side B's.
VIDEOs
DolphinBrick is back and looking as good as ever. Here he's worked up another Orcane video that sheds some light on Orcane's tricky recovery. DBrick's video is concise, well-made, and there's no way you won't learn something from this even as a long time Orcane player.
If you missed CEO Dreamland, Jarek4Gaming has got you covered. He put together another great highlight video from last weekend that covers some of the best games from the event if you don't want to watch all two days of VODS.

MUSIC
jtbs and Troy L. have taken one of flashy's songs in a new direction, and it's turned out pretty sweet. Definitely not a genre you see Rivals being sampled in often.
QueenMeteor's put together a new arrangement of one of my favorite tracks from the OST, Lightning Pandemonium.

CLIPS
This clip tells the sad, sad tale of Kenneth's Orcane. Thinking he's won the battle he instead finds himself in one of Kragg's insidious traps…
Here's Menace13 putting the pain on JFMHunter. Poor guy just can't get out :(
That's it for this week! Let us know in the comments any of your favorites that we missed, and make sure to give the creators some props.